You are here:
The Key for School Leaders is the national information service that provides busy school leaders with instant answers to their questions on all aspects of managing a school.
Nearly half the schools in the country choose to use The Key
Since 2007 we have been helping our members to save time, solve problems and increase efficiency. At the heart of everything we do is a passionate commitment to supporting school leaders in delivering the best outcomes for their schools and pupils.
No question is too big or too small and we cover all topics that are important to school leaders – everything from raising achievement to managing the school budget, safeguarding to preparing for inspection.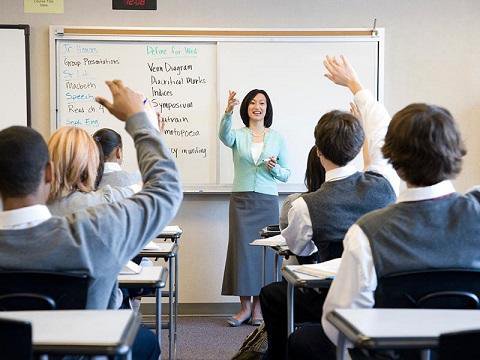 Who do we support?
Headteachers
Deputy and assistant headteachers
School business managers
SENCOs
Heads of year/department
Senior administrators
Teachers with leadership responsibilities
And any other members of the senior leadership team
We provide a wealth of practical resources, including concise summaries of government policies and legislation, template forms and reports, teaching school case studies, sample documents, news alerts, and more.
Our expertise and rigorous approach to quality are unparalleled. Everything we provide is carefully prepared and quality assured to ensure that it is clear, accurate and highly practical.
Related links:
Other services we offer:
The Key for School Governors is the national information service that provides governors with instant answers to questions on all aspects of school governance.
The Key's CPD Toolkit provides everything you need to run high-impact, in-school training for teachers, leaders and support staff - at the fraction of the cost of external training or consultancy. 
Compliance Tracker helps maintained schools and academies to track their statutory obligations and monitor compliance, all in one place. The customisable tracker covers the major areas of school compliance, from safeguarding to financial management, and is a personalised benefit for members of The Key for School Leaders.