You are here:
What makes The Key the market leader?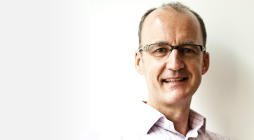 Choosing The Key for School Leaders gives busy school leaders peace of mind. We offer:
Unmatched expertise: we've been supporting schools since 2007, so our expertise, experience and contacts in the sector are unmatched by any other provider
A wealth of resources and information: the breadth and depth of our knowledge base is unparalleled
Rigorous approach to quality: our dedicated quality assurance team and process ensure that the information we provide is up to date and accurate
Complete independence: our in-house team is completely impartial and we do not work with commercial affiliates. This means we provide information that is in our members' best interests only
Not all information providers offer the same level of expertise, accuracy, quality and service. If you are choosing an information or support service for your school leadership team, you may want to look out for:
1. Experience you can have full trust and confidence in
Originally set up by the government education department, we've been answering school leaders' questions since 2007
Nearly half of schools in England are members of The Key; we have more than 75,000 school leader members
97% of members would recommend us to leaders in other schools (spring survey, 2015)
2. Unrivalled expertise and contacts
Over 1,200 close contacts in the DfE, Ofsted, professional associations and unions – so we can get answers more quickly than you could yourself
Extensive in-house knowledge and advice from associate education experts in inspection and accountability, SEN, school finance, CPD and everything in between
Partnerships with teaching schools for case studies on common challenges
3. Unlimited, fast and bespoke question-answering service
Ask us any number of questions via our 'Ask the expert' service
We'll source information, guidance, sample documents, templates, checklists, and more
A clear commitment on response times – a well-researched answer within three working days
4. Instant access to an unparalleled wealth of information and resources
24/7 access to our website – over 3,500 articles with information, guidance and resources ...
24/7 access to our website – over 3,500 articles with information, guidance and resources ...
... including over 1,000 examples of school policies
The vast majority of the time, you'll find what you need already on our site
5. A way to be always in-the-know
A weekly News Briefing email summarising important sector news and updates
Need-to-know emails informing you of urgent sector changes and developments as soon as they happen
News and need-to-know articles on our websites with more in-depth coverage of individual news stories and updates
6. Impartial in-house team to ensure independent, authoritative information
Carefully researched and verified information, by a skilled in-house team
Complete independence – no allegiance to government, political parties or causes, and no sponsorship or advertising relationships
We focus only on what is in the best interests of our members
7. Total commitment to quality
Robust quality assurance built into every aspect of what we do
Thorough checks on everything we publish – for accuracy, currency, impartiality and practical value
Thorough checks on everything we publish – for accuracy, currency, impartiality and practical value
All content updated in a regular cycle, whenever anything changes and in response to feedback
8. State-of-the-art technology for ease of use and up-to-date information
Submit questions, search and view content on our website anywhere and on any device
Subscribe to automated updates on topics of particular interest
We invest in technology to improve our service to you
9. Personalised, helpful service – more than just a website
Dedicated and knowledgeable member support officers on hand to help you with all enquiries
Customised, role-specific e-newsletters and alerts about information and resources relevant to you
Available by phone and email, Monday to Friday, 8am to 6pm
10. Focused on the unique needs of school leaders
School leaders and governors have distinct and specific needs. We run The Key for School Governors completely separately to address this
This dedication to school leaders means you can be sure that everything we offer is entirely relevant
Membership covers everyone on the leadership team, with tailored support for individual roles
---
Read more about how we use your membership fee.